Music and audio stuff
by Billy Biggs <vektor@dumbterm.net>
I write music and some audio code.
Audio apps I've written
Recordings
I haven't recorded much, although I have copies of most of the shows I did with Dave and Mike. I posted some songs to mp3.com in 1999 under the names BitBlit and Cyclic Redundancy. I also did a recording in summer 1997 arranged with my friend Bryan Fulsom called 'Helicentric Dreams' which I will post the mp3 of sometime soon.
Events I've played at
Tony Abou-Assaleh and I played a very brief set at a CS geekbeer event at Dalhousie, January 23rd 2004.
Dave Evans and I have played together at all three of Albert O'Connor's electronica night's. At the first two we called ourselves 'Expert Knob Frobbers', but at the last one we were known as 'Betacam SP'.
With Mike Ang and Dave, we played at a waveform event in the SLC Multipurpose room, 21 October 1999. We again performed at a CKMS band night at the Bomber, and we did a crazy mostly-drum-machine set at the Grad House. We called ourselves 'Cyclic Redundancy'.
I played at the outdoor waveform event 'Close Encounters' in the SLC courtyard on 16 July 1998. I designed the really bad flyer.
I played a live set at a Waveform event in my first term at Waterloo, 28 November 1997.
I played live at a highschool dance in my OAC year. Ken McWeeny and I did a remix of Girls Just Want To Have Fun with vocals by Diana Biggs and Zu Szlachcic. Scary.
I played a talent show event in high school, I think when in grade 12, with James Gervais and Ken McWeeny. It was a trancy song with James doing scary spoken word on top of it, using the D-110's acoubass sound as a 303ish lead. I believe this was my performing debut.
---
Pictures from events I've played at:
dal cs geekbeer, 23 January 2004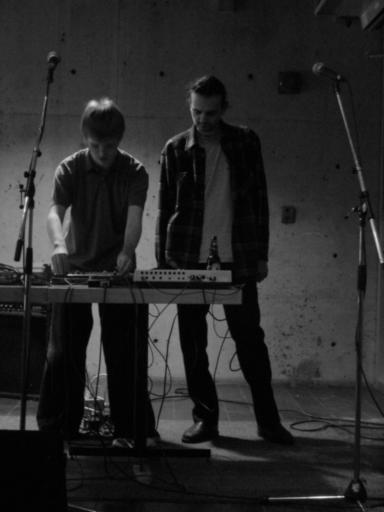 "electronica outside the MC", 12 July 2002
"electronica in the MC 2", 22 March 2002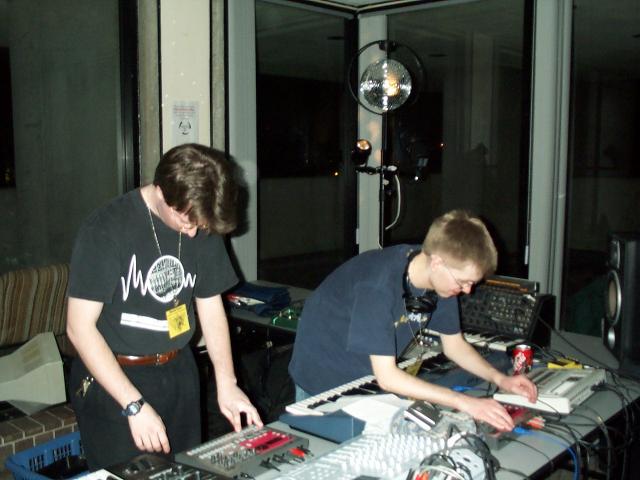 "electronica in the MC", 30 November 2001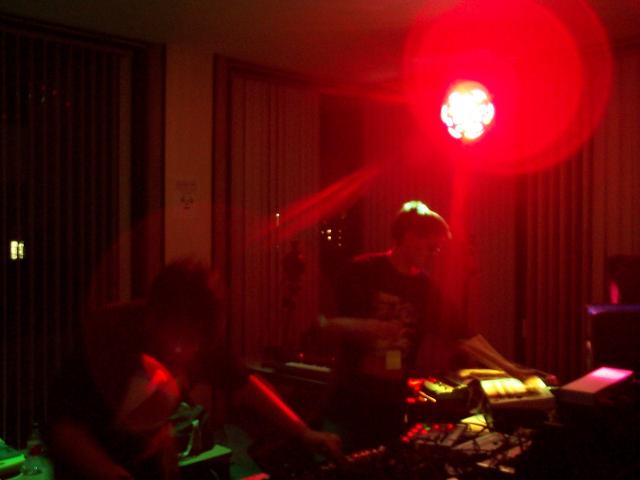 "Close Encounters", 16 July 1998
gear: Kawai K5m, Kawai K4, my PC with Cakewalk, Yamaha AM-802 mixer, Roland D-110, James' overdrive pedal.